The 72-hour Trial Running of Nam Pac 2 Hydropower Plant in Vietnam Achieves Overwhelming Success
29-12-2021
On December 4, 2021, Nam Pac 2 Hydropower plant in Vietnam was connected to the grid. The 72-hour trial running was a complete success, and the plant was officially put into commercial operation.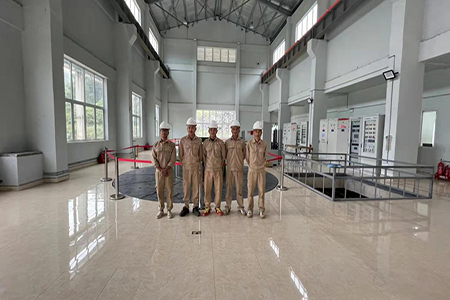 Nam Pac 2 Hydropower Plant is located in Phong Tho County, Lai Chau Province, northwest Vietnam. The installed capacity of the power station is 2×9MW with vertical Francis type unit and connected to Vietnam National Grid through two 110KV transmission lines.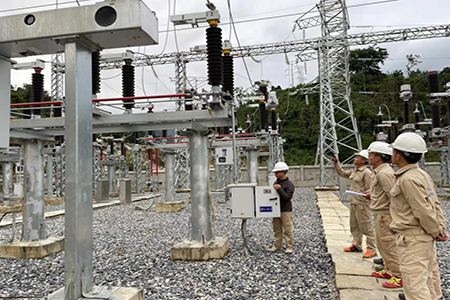 The project officially entered the implementation stage in March 2020, at the peak of the global outbreak of the COVID-19. As the EPC contractor of the electro-mechanical equipment of this project, in order to ensure the smooth progress of the project during the special period, our company immediately mobilizes elite forces to form a project team, closely linking from construction design, equipment manufacturing to cargo delivery, on-site installation and construction to overcome the difficulties caused by the COVID-19 such as tight production cycles, difficult transportation, and difficulty in dispatching personnel overseas. Finally the plant was connected to the grid on time according to the original plan, which was highly praised by all parties involved in the project and also won praise from the owners.